One of the most common requests we  receive from ProStart users is:  "We want a lanyard!" Apparently, customers have been doing a bit too much of this: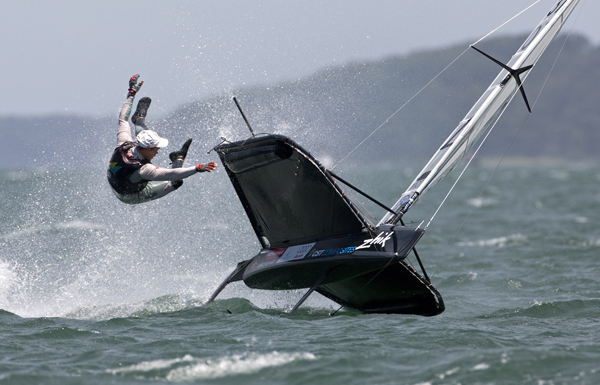 And losing products into the drink.
We actually addressed this problem last November when we redesigned the ProStart backing to include a lanyard attachment point.
This was how it was before:
This is how it is now:
I assume that we're receiving the requests from our customers who bought ProStarts before the update.
Luckily, if you are one of these customers,  there's a couple of lanyard solutions to solve all your violent capsizing woes (besides purchasing an entirely new product.)
Mike Calkoen at Barton Marine in New Zealand came up with the following innovative solution:  "I glued a dyneema lug onto my own Prostart using Sika 291 Black. It is very successful, did not require mixing an Epoxy and looks professional."
Alternatively, you can purchase a glue-on leash attachment from the following store.
http://www.ofishl.com/orders/store/accessoriesorder.htm
When you make the order, make sure you choose "Glue-On" from the "Leash Attachments" drop-down menu and not "Super Plug".
Have you found an innovative way to attach a lanyard to your ProStart?  If so, feel free to share your idea in the Velocitek forums.